In our digital world it is impossible for any sphere of life not to be affected by technology. Dating is keeping up with times as well. Today we can enjoy apps for couples. Let us make it clear from the very beginning, it has nothing to do with such services like Tinder. These are apps for people who are already in relationships and want technology to help them be closer.
Whether you are in a long-distance relationships or already a married couple living together, you can find couple apps that will be perfect for your needs. You can find fun Android apps for couples, or if you have an iPhone you can find apps for it as well.
It is important to keep the sparkle and our digital era made it more than possible even if you are living apart in two different countries. Plus, scheduling your romantic evenings if you are both snowed under with work has become much easier. Not to mention your love life, with love apps for couples every night together will be the night you will never forget. So what are we waiting for? Let us find out all about the best couple apps. Enjoy!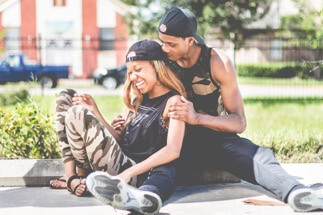 Couple Apps and Why Use Them?
To make it easier for you to find what you really need, we have already classified couple apps into several categories: fun and games, communication and connection, scheduling, Android and iPhone applications.
Surely, if you have just started dating you will be more interested in something that will help you get closer. Something that will help you share your feelings and make your connection stronger. It is an amazing phase, but all your friends think your compliments and too much attention is cheesy. Still, why should you care? It is your relationships, so feel free to do whatever your heart says.
For those who are already juggling work and family, we have prepared the list of best apps for couples who need to plan their lives together, so that they can share calendar rather than 6-pages long love letter of how they missed their beloved one watching the sunset. So here it goes.
Fun Apps for Couples: IceBreak, Bliss, LokLok
1. IceBreak for Couples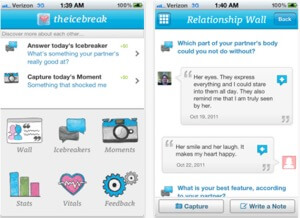 Have you ever felt awkward at this early stage of relationships when you are just getting acquainted with your partner's likes and dislikes? With IceBreak you can totally forget about awkwardness, as the questions are already made for you. There is a number of personality, relationships, hypothetical questions you can discuss with your partner to become closer. It is much easier to send a question than to make it yourself.
Where to get: iTunes
Price: Free
2. Bliss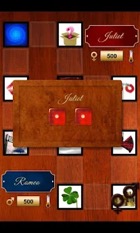 The whispered intimacies of lovers come to life with this app. It is a board game designed to diversify couples' love life. There are two best things about this program. Firstly, it is really more about romance rather than obvious sexuality. Secondly, it is customized. This app analyzes your preferences in music, romance and can even keep track of what you are wearing. That is why Bliss is among the best fun couple apps. You certainly need to check it out.
Where to get: iTunes and Android.
Price: Free
3. LokLok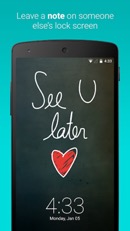 We cannot leave out LokLok among Android apps for couples. Here is how it works. This program synchs lock screens with LokLok shared whiteboard, so that you can send messages that will then appear on the screen of your beloved one. You can draw, leave notes or send photos.
Where to get: Android
Price: Free
As a bonus, we have one more application. Who said married couples do not have fun? We have something for you. Avocado is the best among fun apps for married couples. You can send kisses and hugs. Plus, forget about worrying why your spouse's phone is off. Avocado will send you a notification if your partner's phone battery is low.
Cool Apps for Couples to Capture the Moment: The Couple, Postagram, Between
4. The Couple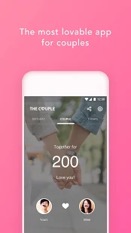 This program is perfect to customize and celebrate your love. You can have a reminder of special dates. You can personalize lock screen. Plus, the most romantic feature there is a calculator of the days you are together, so each day can turn into celebration of your love.
Where to get: iTunes and Android
Price: Free
5. Postagram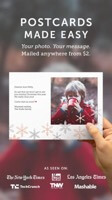 Postagram can be among fun apps for couples as well. As it is really fun to pick a photo from your Instragram, Facebook or Camera Roll and create a card with this photo. You can personalize messages, change the colours and decoration. Then this card will be printed and sent to any location in the USA, Canada or Europe. Honestly, receiving a letter is always truly romantic.
Where to get: iTunes and Android
Price: Free (but you will be charged for delivery)
6. Between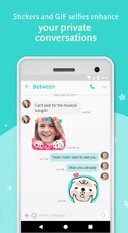 Between is among the best free apps for couples. The reason is simple. It helps you store your precious moments with your beloved one, exchange stickers, have private conversation and just enjoy the connection. You can store the media files and have no worries. If you change your phone, the files will remain stored in the app.
Where to get: iTunes and Android
Price: Free
Top Apps for Couples Who Love Scheduling
Your sweetheart is late again to your meeting? Or worse, your spouse forgot about your anniversary? With these best apps for couples who love planning, everything will happen just in time.
7. Simply Us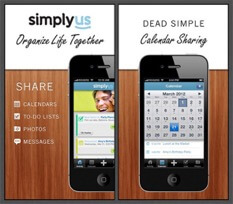 With such features as shared calendar and shared lists, this app will help you organize your life together. Both you and your partner can add different events into the shared calendar and plan your evenings, days, weeks or even months. Plus, you can create your own to-do lists, so that you will both know what is needed to be done. Not to mention, convenient messaging and photo exchange.
Where to get: iTunes and Android
Price: Free
8. Raft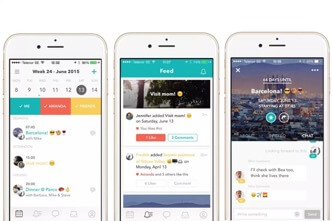 No more blaming each other for forgetting something. No more putting off your night out, because someone has turned up late from work without notifying. With Raft calendars your plans are synchronized and you will always be aware of your partner's schedules.
Where to get: iTunes and Android
Price: Free
9. Couplete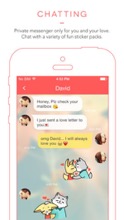 Among iOS apps for couples, Couplete definitely holds the aces. First and foremost, this program is designed especially for you two, as you can keep in touch with one person only. There is convenient chat where you can exchange all the kinds of cute stickers. Plus, you can share your moments and exchange the way you feel right now. Finally, there is a calendar to keep the track of special occasions and important events.
Where to get: iTunes
Price: Free
Best Android Apps for Couples: Money and Location
10. Honeydue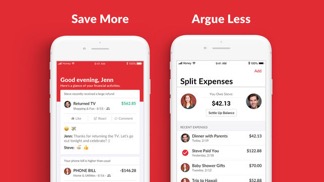 In our modern world where both partners are independent and supporting the family, it is important to manage the finances smart. The so to say moto 'save more – argue less' speaks for itself. It is truly upsetting when dealing with finances starts poisoning the relationships. With this app everything is organized: your bank balances and bills. You will not forget about paying the bills again, as you will have a reminder. As a result, no more fights about who was responsible to remind about the bills.
11. Venmo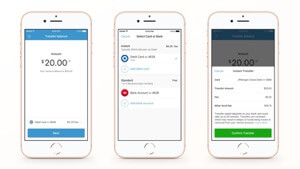 Sometimes it is tiring to keep the track of who paid for what. With Venmo you will just check your profile and see everything yourself. It keeps the tracks of your payments and you can use this program to transfer money to each other. Among apps for couples Android, Venmo is a great program to avoid misunderstanding with finances.
12. Pathshare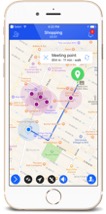 'Honey, where are you? I'm worried about you' With the help of GPS, this program will help you know the exact location of your partner. Plus, with the real-time location you can easily plan your meetings and the approximate time of arrival.
Best iPhone Apps for Couples: You Won't Believe they Created an App for That
13. Fix a Fight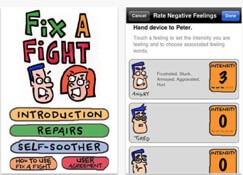 There are not only iPhone apps for couple to play, enrich their love life, but there is also an app that helps to fix your argument. Instead of shouting at each other or on the contrary keeping silent, this program allows you to share your feelings and solve the problem. It has some great advice on how to deal with your partner to fix a fight. Plus, you can enjoy different soothing exercises to calm down your nerves.
14. Sesame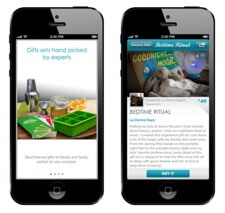 If you are bad at creative gifts, this app is definitely for you. Here is how it works. You can find various themed gift boxes and send it to your beloved one. It does not matter whether it is your anniversary, St. Valentine's Day or you are just in a mood to make this day special. You can find amazing and thoughtful gift boxes here. And the prices are quite low. From 20$ a box delivery included. Surprise your sweetheart!
15. Foodie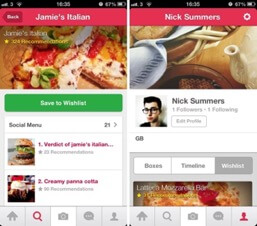 If you want to impress your partner with some romantic dinner, this app is a must-have. There are tons of cool recipes you can choose from. Whether you are just a beginner or you are ready to cook some masterpiece, you will find what you need. Still, if something goes wrong, you will not have to panic, as this app can recommend you various places where you can have dinner instead.
Get Closer with the Best Apps for Couples
These were the 15 best couple apps according to our research. As you see the choice is endless. You can find fun apps for couples to play games, mess around, capture the moment and just enjoy spending time together. At the same time, for those who are interested in organization and serious stuff there are tons of programs where you can share calendars, plan important events, manage your finances and even pay bills. Finally, couples who are looking for some apps to spice their love life, can find a perfect program as well.
The main thing about all these apps is that no matter what you need, these programs will help you stay closer with your partner, avoid unnecessary fights or solve the existing ones. It is amazing how easy it is to save your long-distance relationships with the help of technology. We hope you have found something for you, so let your relationships prosper!
You also might be interested in "How To Create Health Insurance App" or just create your app for couples with our app builder now :)