15 Best App Ideas You Should Invent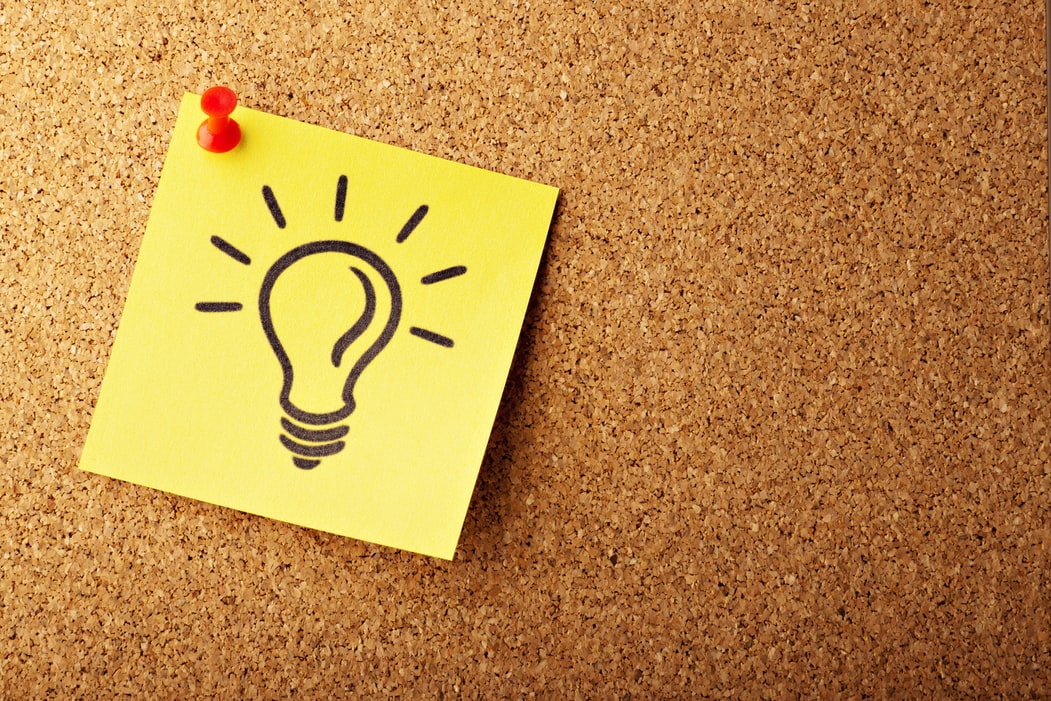 Is your head full of cool app ideas never actually put into practice?
Any person in the contemporary world thought of starting a new business (at least once). Most of them saw this startup as designing a mobile solution for some "pain" their potential customers have. But not so many of these people proceeded to design an MVP and create a product, being unsure in their mobile app ideas themselves.
Because of that, the world still suffers from the surplus of good app ideas and the lack of actual mobile app solutions on the market.
We decided to design this list of 15 best app ideas to assist you in that. It's not a motivational speech to make you believe in yourself. It's rather a review of the best mobile app ideas that you can rely on while designing your solution.
How to distinguish good app ideas from not-so-good ones: the basic rule
Before seeing the list of truly great app ideas, let's select the criteria of making them so amazing. To evaluate the potential of your future mobile product, answer yourself a question of whether your invention changes the world for real. In other words, are you sure that your set of functions wasn't realized in the awesome app ideas of your competitors? The point is not about inventing something completely new. You may have common app ideas with the others, but you should know for sure the unique potential of your solution. Statista reports we'll have around 260 billion mobile apps ready for download by 2022 – so, you should be one in the billion.
Another thing to consider before realizing your amazing app ideas is checking their actuality. The contemporary world changes fast. Today's innovative app ideas may be already outdated the next day. So, constantly check the trends.
According to PixelCrayons, the most relevant inventions this year are progressive web apps, cross-platform app ideas, and any good app ideas that work with AR.
In detail, you should work with progressive web app to make the solution experience as enjoyable as with a good mobile application. The new app ideas in this dimension don't occupy space in a phone's storage and work in the browser without an Internet connection. Coming in the line of instant Android app ideas, they allow using a link to try a demo version of the product without the need to download an application itself. Also, the developers work with cross-platform solutions, neglecting the previous limits of iOS or Android ecosystems. Finally, augmented reality promises an incredible user experience, which is a must-have for fun app ideas. Now, let's see what are those 15 key dimensions that are waiting for these innovations.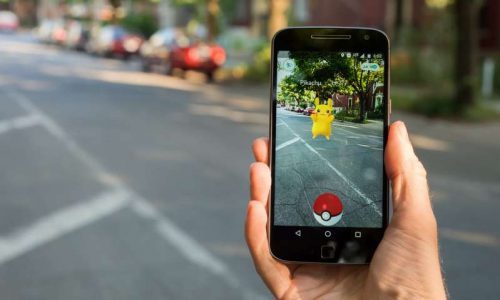 1. Augmented reality app ideas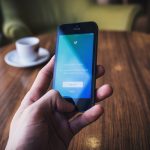 As we've already mentioned, AR is the basis of the most innovative mobile app ideas nowadays. Basically, technology can empower any application today. Especially, the one connected to the comfort of your home.
When it comes to IoT, top app ideas facilitate the functionality of smart devices. We already have several smart home technologies that work with connected apps. But what if we can make one step further and involve AR into them? Think about it.
Or interior design. With AR, you can change the place you live several times per day! You don't even need to buy anything – things like pictures and flowers can please your eyes and won't cost you a thing.
2. Social networking app ideas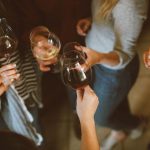 Social media changes fast, and your new app ideas can become outdated before you even finish your thought. So, think of something stable here. In our opinion, only two dimensions will remain up-to-date longer than others will: chatbots and solutions for healthy discussions.
Chatbots are the new black. Introducing the increased level of automation and assistance in sales, they can serve as the basis of your interesting app ideas. So, if you know how to make them more customized, engaging and funny, make it happen. Also, try to connect these apps to VR and AR somehow.
Moreover, social networks can easily turn into the place of spreading intolerance, propaganda, and hatred. People feel free to multiply negativity and trick the minds – especially when it comes to political and social issues. So, the world truly needs your solutions to this problem. Try to fight this evil with your fun app ideas.
3. Social app ideas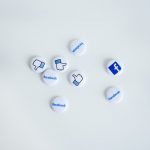 There are some remarkable moments in our lives where your best app ideas can work. Let's take the wedding ceremony. Today, this event requires extensive planning – from finding a store and buying a diamond engagement ring to hiring a wedding coordinator. The same applies to welcome and goodbye parties, college and office activities, or birthday fun. All this planning requires your time and nerves. So, if you have any cool app ideas to create a solution with ready-to-use packages for these occasions (to-do lists, connections with the needed specialists, and networking options), that's great! And needed.
Or the platform for barter exchange. We always have something in surplus and something in need. Instead of multiplying goods and things, we can simply exchange them. For sure, such innovation is among the best app ideas. It can help the world live in harmony.
4. Ideas to make an app that integrates data of numerous sources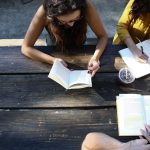 There are so many things available on the Internet that it's hard to arrange all the data you need conveniently. For this pain, machine learning technology can expand the horizons of your app ideas that work with a load of data. It allows smart processing and coming up with sustainable and accurate solutions in the long run.
This know-how enabled the creation of an app that, for example, unites in one feed of all the notifications, direct messages, mentions, and shares of a single brand from all the sources. It makes a list of automated reactions that are offered by machine learning and can be manually adjusted by a user, if needed.
All those working in SMM departments and with the brand reputation will be grateful.
5. App ideas for college students to get the right answers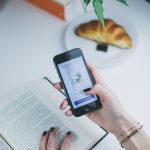 Among the great app ideas to assist college students in studying, try to think of a platform that can give the professional answers to the important questions. Yes, we have Quora – but the website is full of bulky advertising from not-so-professional advisers. If you manage to solve this problem – great news, you've created one of the best mobile app ideas!
Also, think of making apps for college students more open to networking. People can build communities based on shared interests, where they can regularly discuss important issues and together search for professional answers. In the future, these small communities can transform into the teams of fellow-thinkers who will establish the new Apple in the business world. Sounds inspiring, right? And worth designing amazing app ideas that enable this future.
6. College app ideas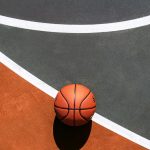 Of course, the number of opportunities to facilitate college life is not limited to inventing new forums. The great way to help them is to offer some interesting app ideas for the studying process itself. For instance, this can be smart book recommendations, based on the content of a chosen coursebook. Or an updated list of intern opportunities – to instantly gain the needed experience and later find a better job.
The college students will also warmly welcome an instant scanning of the written text and turning it into a document on your computer.
7. Sports app ideas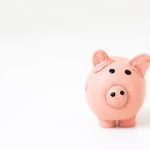 Once we've started the topic of creating communities of fellow-thinkers, that's relevant to dive deeper. And boost your imagination beyond the pure academic limits. For example, let's take physical activity. In partner sports, it's always a problem to convince your friends to join the game with you. The same applies to dance – all we have are dating apps, not pure dancing partner platforms. The people striving to find a partner exist, but there is no place to help them connect. So, try to search for cool app ideas in this dimension!
Also, it will be cool if you think of any opportunities to help people rent sports equipment. Currently, we can rent apartments via Airbnb, but why we can't do the same with a ball, a tennis racket or a bicycle? Encourage your app ideas to move in this direction, please!
8. Finance education app ideas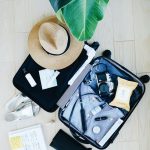 We still don't have a popular and user-friendly solution to calculate the budget. And if you have any useful app ideas in this field, you'll significantly assist the world in counting money and spending wisely! Considering the drawbacks of a consumeristic mindset, you can help fight many consumption problems and make humanity live better.
For example, use the opportunities for machine learning. Make this app offer accurate spending strategies and opportunities to double the current budget based on the information taken in your account. But keep in mind the privacy of financial information and safety of transactions! For the help here, try to involve the recent innovation of blockchain. Generally, this technology can serve as a great basis for designing innovative app ideas. Especially, in the field of finance. Cryptocurrency steadily creates the new rules (you've heard of Bitcoin and Libra, right?), so your innovation can easily join the rating of the best mobile app ideas ever created next year!
9. Travel app ideas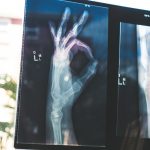 People are passionate about traveling these days. We don't need cars, apartments, and wedding ceremonies. We're ready to exchange these things for memories. So, if you want to create top app ideas, think of facilitating the life for travelers and digital nomads.
The opportunities are numerous. You can create a safety map for tourists not to get in trouble in the new city. Or have some funny app ideas to help them feel comfortable in awkward situations – like a map with strange places to have fun. Creating a user-friendly climate change app is also great. It can help people plan their trips ahead and not come to enjoy a tropical beach in the middle of a rainy season. The best app ideas can also solve currency exchange issues, like finding the best place to get the local currency or calculating the budget estimate in the new country. So, invent and don't limit yourself!
10. Medical app ideas (or healthcare app ideas)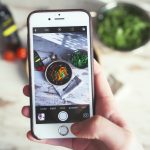 Healthcare can also be the playground for the awesome app ideas. For example, you can invent a solution that makes the life of elderly people more enjoyable. This can be smart medical recommendations, building smooth routes through the city with fewer hills, or smart social networking to prevent them from feeling lonely. Also, a user-friendly health inspector is needed, especially if you can make the result shared with all the family members.
11. Fitness app ideas for proper nutrition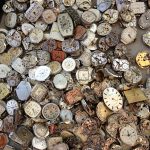 In terms of proper nutrition, people will be happy to see whether their product is healthy not only through checking a scan code. Design something that can check an apple or a cucumber in the same way. In this context, users caring about their health know that some food is better to eat in the morning, while the evening is usually for protein intake. If you manage to include this data in your mobile solution smartly, that will be awesome.
Or try to create an app that will help users get a recipe of the dish they liked. Like scanning it with the smartphone camera and seeing the list of ingredients. Maybe, your users will realize that's not healthy to eat that meal again for them.
Boost your imagination with blockchain solutions – and the person can know not only nutrition information but also the source of each ingredient eaten.
12. Ideas for an app that puts a price tag on your time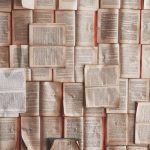 The world struggles with the problem of proper time management. We have too many things to do and too many goals to achieve. So, inventing a mobile solution that helps with setting priorities, receiving the needed alerts, and getting things done is one of the hottest topics these days. If you have some common app ideas in this dimension, the world is waiting for you!
13. Educational app ideas for better learning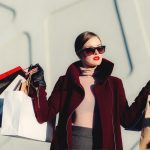 The world changes fast, so we should learn fast to adapt and catch the wave. In the given circumstances, any ideas that can facilitate and shorten the studying process are in high demand these days.
Maybe, you know how to assist people in faster learning foreign languages. Or getting the prepared checklist for mastering the new professional field – with all the needed skills, knowledge, and practice. Anything that brings pleasure and speed in the studying process is welcome.
14. App ideas that facilitate the routine life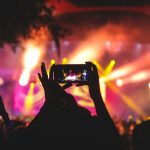 Many useful app ideas can make life easier. For example, a blockchain-empowered app that fills the information for taxes automatically. Or geo-tracking of your delivery. Or a platform to schedule the delivery of annual gifts to the beloved people. Or the virtual assistance to choose your look for today.
Just pick any problem you're struggling with personally – and make a mobile solution to solve it.
15. Music app ideas
There already exist some interesting inventions in the music industry – like cloud technologies to store your playlists and a music hub to unite the musicians. But that's not the limit! Try to introduce some funny app ideas in this dimension, for instance. Or find out how to instantly share the song you loved with a friend having a similar music taste. Or how to visualize the music into AR-built choreographies or pictures. Or how to smartly find a song.
There are so many things you can invent! Just find your passion – and work hard to make it happen!
You also might be interested in "How Do Free Apps Make Money?" or just start building your own app now :)