Best Apps for Book Lovers: Personal Library in Your Smartphone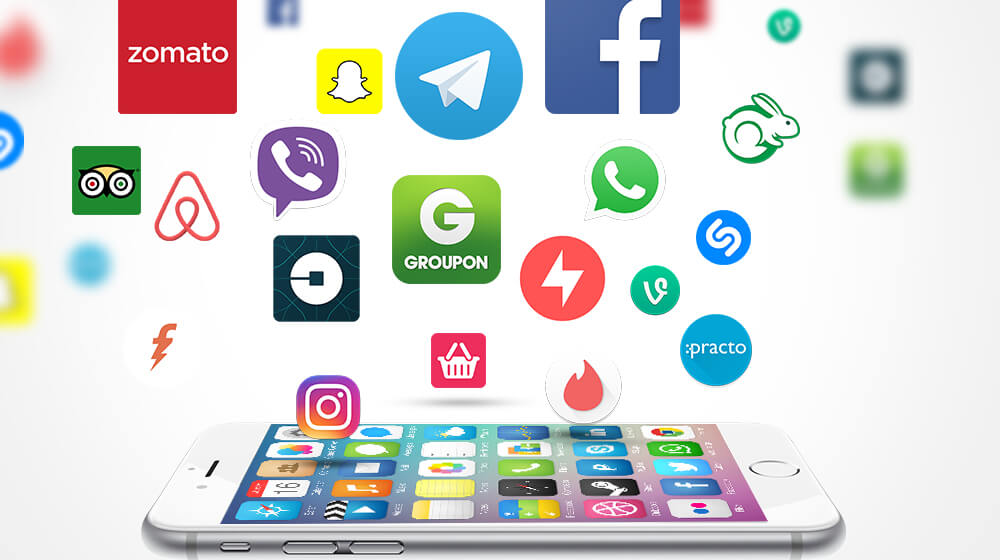 Technological advancement and the digital era have changed numerous aspects of our lives. Household chores are not that hard to cope with anymore, information is not that difficult to find and books are not that heavy to carry around, as you can have all the favorite ones within one app.
Apps for book lovers give you access to numerous books starting from ancient literature and ending with modern authors. We've provided our own research and came up with the list of the best book apps.
Apps for Book Lovers: Android or iOS
Since Android and iOS are the most popular operating systems, apps nowadays usually suit both types. Among the best book apps for Android and iOS you can find:
1. Goodreads: One of the Best Book Apps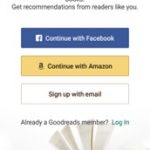 Goodreads is one of the best apps for book lovers that offers useful features. A kin reader will love this app as it can provide information on any book. Readers can make their personal lists of books they have read or are going to. The app suggests books that suit user's taste, it's very convenient as at times you cannot find what to read next.
Goodreads is ranked among the best book apps as it can scan books and provide you with reviews of other users, a short description of the plot, genre, etc. Every user can also buy or borrow books through the links provided, as well as see what your friends are reading. You can also help others with your personal reviews and comments when choosing a book. The app can be installed on both Android and iOS operating systems.
2. Google Play Books: Among the Best Apps for Book Lovers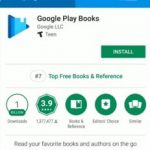 Google Play Books has everything you need. One new thing that will make a heart of every bookaholic beat faster is that now you can even purchase and listen to audiobooks. What makes Google Play Books one of the best iOS and Android apps for book lovers? It allows you to buy books without a subscription and listen to some free samples of the audiobook before buying one. Apart from this, the app offers millions of ebooks that can be previewed and read on both OS or even offline.
3. Wattpad: Choose the Best iPhone Apps for Book Lovers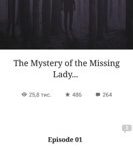 Another of the best book apps is Wattpad – the app where stories live, as their motto says. This platform is where you can not only read millions of stories but also write your own ones and share them with other readers.
The stories can be read in over 50 languages that range from classics to modern genres. Users of one of the best apps for book lovers can interact with each other, write and share their original stories, participate in writing contests or even get in touch with the writers.
4. Amazon Kindle Among Android and iOS Apps for Book Lovers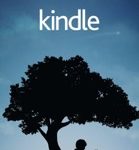 Amazon Kindle is a perfect app where you can both read and buy books. Thanks to this application eager readers have access to over 4 million books. There are thousands of books available for free. The latest issues of various magazines and newspapers are easily found through the app. In addition to this, it's possible to borrow ebooks from local libraries.
Amazon Kindle can be installed on any device, so it's one of the best iOS apps for book lovers. It doesn't matter whether you own Kindle reader or not, the app can synchronize any of your accounts, so you can always pick up from where you left. What is more, Amazon Kindle has a built-in dictionary that lets you check unknown words while reading. This feature is particularly great for people who learn new languages.
5. Inkitt: One of the Great Apps for Book Lovers (Android, iOS)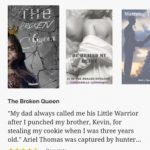 Inkitt is an app that is owned by a publishing house. The app is one of the best Android apps for readers and book lovers as it takes into account your interests and suggests books you might like. It contains over 100 000 novels of all popular genres, including Sci-Fi, Fantasy, Romance, Thrillers, etc. Inkitt aims to help newborn authors, so every user is able to support them.
The application has a beautiful design and you can customize background colors, fonts, etc. One more great thing about this application making it one of the best Android book apps is that you can download books and read them offline.
6. AnyBooks: Read for Free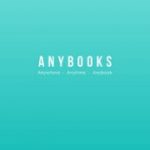 AnyBooks is a popular and one of the best free book apps for iPhone and Android that gives access to the latest bestsellers for free. Also, every reader can personalize their account and get book recommendations that suit their preferences in reading genres etc.
The app allows users to download books and read offline. It supports languages like English, Russian, Spanish, Portuguese, etc. AnyBooks also helps you to translate unknown words instantly by tapping on them. Real bookworms can check out the hot reading lists to find something interesting to read. The app also engages you into a challenge that can help you develop your reading skills.
7. Free Books: For Fans of Classic Literature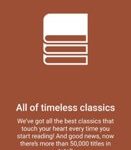 Dive into the world of classical literature and philosophy with Free Books that ranks among the best Android apps for book lovers. The application comprises the greatest books of human history, including plays of Shakespeare, Victorian novels, the works of Seneca, letters of the world's famous leaders, etc. The fiction literature includes stories, novels, fairy tales, drama, fantasy, etc.
Free Books has all the necessary features like Night Mode, reading statistics, etc. Another great bonus of it is audiobooks. Now you can listen to the books on the go and for free. The audiobook player makes it easy to listen to all your favorite ebooks.
8. Oodles Presents 50000 Free eBooks and Audiobooks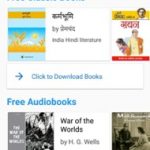 The application by Oodles is among the best apps for book lovers as you can not only read available books but also import any ebook in such formats as: epub, mobi or txt.
Personalize your account so the app will suggest you the books you might enjoy reading, as well as customize the background and fonts to make reading the most convenient.
Create your personal library by downloading the books so you can read/listen to them even offline. The application comprises only classic literature in English and Hindi that belongs to the public domain, but it supports different formats, so you can use it to read downloaded books.
9. Apple Books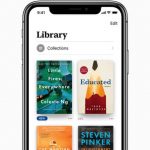 Top of the best iPhone apps for book lovers is taken by Apple Books. The application is a wide selection of the ebooks and audiobooks of different genres (fiction, non-fiction, books for kids, cookbooks, etc.). Here you can learn about the most recent releases, news, and read exclusive content. Also, it has one of the biggest collections of the audiobooks. Enjoy listening to the books read by popular authors and celebrities.
Apple Books has charts of popular books so you can check what other avid readers choose to read.Every user can select the books and audiobooks they wish to read next to Want to Read List. It is very helpful as you keep all the information in one place and never forget the titles of the books you want to read.
You can adjust the interface of the app the way you like it and which is the most convenient one. Readers can make highlights of the fav passages or phrases, add bookmarks and some notes. Download the app to experience all the features and find out even more.
10. Audible: The Biggest Collection of Audiobooks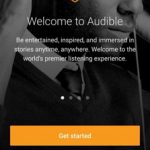 Powered by Amazon, Audible is considered to be the world's largest platform of audiobooks. People who prefer to listen to books rather than read will find the app fascinating. It's no wonder the app is considered to be one of the top-notch Android and iPhone apps for book lovers.
The app offers 30-days free trial and pays for your first audiobook. If you like the app and want to continue to use it, members can get additional bonuses and discounts. And in case you don't like the book you have chosen, you can exchange it for free.
Audible gives you a chance to listen to the audiobooks anytime and anywhere. What is more, you will always pick up the point you left even if you switch your devices.
In addition to this, you will keep up with the latest news and releases, current trends and events by listening to Audible original shows or checking the stories by The Washington Post, The New York Times, etc.
11. Kobo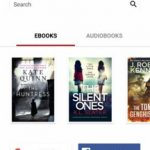 Kobo unites millions of eager readers across the world in one simple app. Every reader can find something interesting for themselves as the application contains over 5 million titles to choose from. A new feature of the app is – audiobooks section which is among the largest in the world.
If you're a new member of the app, you get $5 off for your first ebook. Every time you purchase on Kobo you earn some Super Points.
The application is extremely convenient and user-friendly. Customize it the way you like the most, you can change the size and style. It has Night Mode too. The player is easy to use and you will never lose the spot where you stopped listening to the book.
The application gives you recommendations on the books to read and you can also share your thoughts on what you're reading now on social media like Facebook, Twitter, or Instagram.
12. Worldreader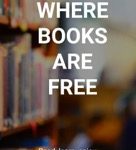 Worldreader is another huge digital library that has free ebooks on various topics, including romance, sports, education, religion, etc. The variety of fiction and non-fiction books will definitely surprise you. You will be even more surprised when you get a prize for reading. Set up a goal and move towards it with ease, check the progress and compare it with the progress of the other readers from your country.
The books are organized by categories, so the application is easy to navigate. Worldreader has a great collection of children's books that can help preschoolers learn to read.
Also, it is possible to listen to the books using a Read Out Loud feature.
13. PocketBook Reader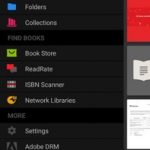 PocketBook Reader is the app designed and launched by one of the world's ebooks leaders. The application supports the biggest number of text formats, including PDF, EPUB, DjVu, FB2, MOBI, DOCX, TXT, HTML, RTF, etc. It allows its users to read without any ads appearing on the screens. An avid book reader can create a personal library and even share the ebooks and collections with their friends.
Thanks to PocketBook Reader you have a convenient book search engine, as well as a built-in scanner of barcodes that will facilitate the search.
14. Blinkist: App for Non-Fiction Lovers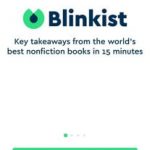 Blinkist is an application that has a great collection of non-fiction books that are about leadership, psychology, history, education and other topics. Here you can find both ebooks and audio versions. If you like some passage or idea, you can instantly highlight it in the app.
Blinkist also has Kindle integration and functions offline.
15. Libby: Local Library eBooks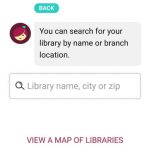 OverDrive offers book lovers to discover ebooks from the local libraries via Libby. Now it's possible to borrow books for free and instantly by using the app on your phone. You will need your library card to open the app and get accessto the books. The process is very simple and you will save a lot of time traveling to the libraryand searching for the information. Libby also allows downloading ebooks and audiobooks foroffline studying.
So, here are 15 apps that will suit the needs of any book lover. Expand your knowledge with useful apps that can be easily installed on your smartphone. Enjoy the reading.
You also might be interested in "15 Best App Ideas" or just create your app for book lovers now :)