Can you imagine a modern world without apps? We bet you can't as everyone uses them, and it's so convenient when you have your favorite services just one screen tap away. Or if we are talking about firms and companies, to have an app is a great way to promote your services or bring your goods to a larger number of customers. So where do you get an app? Well, it's easy – contact mobile app platform that can grant you the greatest solutions and make your app user-friendly.
This is where you can bring your ideas into reality, add all the necessary features that will make your app stand out from the crowd and run it smoothly to the users.
Mobile Platform: What to Look for?
Mobile platform should be the one that has proven to be one of the best. It means that a platform is able to create apps both for Android and Apple gadgets. It has organized and well-thought evolvement process, as well as keeps a high level of communication with the clients. So, you can always count on extra help. Apart from this, a good mobile app development platform designs apps of any category, starting with business and conferences, and ending with music, religion or sports.
For instance, a company has annual meetings or conferences that brings employees from all the offices and the company's clients together. In order not to waste your time on writing long letters with all the details, you can just go for an app that has all the necessary information for staff and guests, brings immediate updates, and gives you necessary data on the number of people coming, their preferences, etc. Designing an app is a creative process and you can turn into reality any idea all by yourself, thanks to well-organized and thoughtfully developed platform.
Mobile Roadie: Top Features of Mobile Development Platform
If you're looking for a professional mobile platform that has it all, then you're lucky to come across with this one. Learn about the platform and what it offers to create an appealing app, features your app needs and add all the necessary ones to it. We can say for sure that Roadie is your impeccable enterprise mobile application platform that deals with all sorts of tasks of different complexity.
Top Features from Mobile Roadie to Stuff Your App With
MR mobile enterprise application platform has a wide scope of services and features to be added to the applications. It doesn't matter whether you're a huge firm or uprising singer, you can find all the features to fit your app and make it awesome.
Features Provided by Mobile Roadie Platform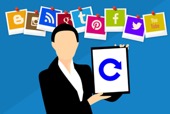 Push Notification: keep your users updated with all the atest news, services or events. It's great to stay in touch with your end audience and constantly draw back their attention to your app. Engaging texts that will appear on their gadgets, whether active or no, attract users and make them interact. What is more, if you choose Pro module, you can schedule notifications for specific time, choose preferred locations, or even connect the push to app content. In addition to this, you're going to get statistic data on the number of visits once the push was delivered.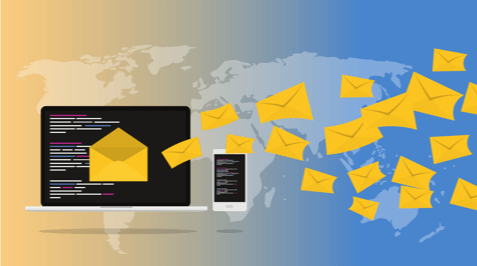 2. Mailing List: create your own clients' database by asking for e-mail and user's name, surname when they download an app. It is very helpful nowadays. You might think e-mails don't work anymore, but it's not true. This mobile platform will set an automatic e-mailing, so you can share new info with your clients or attract their attention by sharing some interesting and useful data on the topic. For instance, language courses can send helpful tips to study languages. Or, if you're a popular singer, you can e-mail your upcoming tours and concerts.
3. Chat Wall: give your fans a chance to chat with each other, comment on the current events, share pictures, lead threaded replies, etc. This is how you can get closer to your audience, promote your products or services, leave official announcements, etc. It's a great way to build trust and give people an opportunity to learn more about you, your life, company, employees, etc.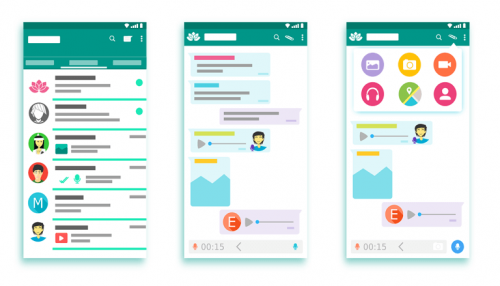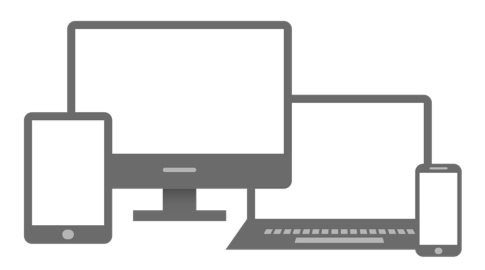 4. API: another practical feature implemented by enterprise mobile app platform that connects your app and website together, so any time the content of the website is updated or new posts appear, they immediately are transferred to an app. It saves a lot of time as you don't have to do the same work twice. Isn't it great? MR's API supports different formats, including XML, native PHP, HTML, CSV, and JSON. Apart from this, MR's team offers its clients full documentation of their API, so your development team knows all the necessary details.

5. Social Unlock: Locked photos, audio or video content can evoke more interest in your audience or users. You can use this feature to benefit you in the following way: users get access to locked content if they share the app on their social media accounts like Facebook, Twitter that can bring you more clients. Or your fans can see exclusive content only if they leave their e-mail address. This trick can get you a wider user database that is useful for further promotion of new products, services, etc. Also, you can grant access to unique info via QR code, the users just have to scan it.
6. Top Users: one more mobile development platform feature that brings additional perks. Top Users is a feature that tracks the most active users of your app. Every user gets points for using an app, the more they use it, the more points they get. This points system can be used to run contests among the most active users, as well as encourage less active ones to participate more. People always like to win something or get something for free, there are numerous ways to get a lot of benefits from this feature.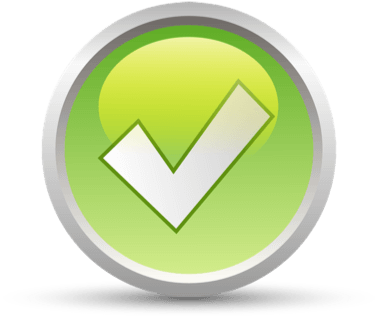 7. Polls: another exceptional way to interact with your audience is to create polls. Your fans would love to vote for something, answer multiple choice questions, or leave an extended response. You can set a start and end date of the poll, add an image to it. It's useful not only for online stats, but even for face-to-face conferences. For instance, you can run a quick poll among the participants and get immediate results on a big screen to discuss a particular question or make a decision. This app feature allows not only to answer the questions but also users can see the results in a percentage, and even share the results with the friends.
8. Pop-Up Promos: if you think of new ways to promote new products or services, pop-up promos are an excellent solution. These are windows that pop up when a user launches the app. It should contain an attractive image, message that calls for action and should be linked to your website or in-app content. You can set start and end dates of the campaign. In addition to this, you get statistic data on the number of users who tapped on the pop-up add and how many got interested in buying a new product or ordering a service, etc.
9. Geofencing: Have you ever noticed that some notifications and messages from particular services are delivered to you once you are in a certain place? Well, this is what is called geofencing. If people enter a specific geographical location, your app immediately reacts to this and reminds the user about services, products, etc. This useful feature can also help you promote your products, send advertisements, push up notifications, alerts, etc. to a target audience. Your company also gets feedback on the number of users who reacted to an alert or push notification. This data is always useful for marketing purposes.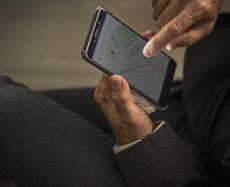 10. Location: this feature aims to provide your users with all the important info regarding all your locations and directions. List the addresses of your stores, offices, etc., add contact information, images, etc. Make your app user-friendly, so every client can find the necessary info in one place. This mobile app development platform can design this section any way you want it to be: a pin on the map or a simple list, you're free to choose.
These are not the only features that MR can add to your app and make it super user-friendly, for more services check out the website and contact a team. Other sections include Accounts, Attendees, Discography, Favourites, QR Scanners, Store, etc. If you have something else in your mind and you want to have it in your app, just describe it to MR team and they will find the best solution to realize your idea.
You can share your ideas and requirements straight away and receive a response. The company has proven to be one of the best ones among mobile platforms and it's no surprise that they have some many clients in various categories.