The Dallas Mavericks Slam Dunk with Their Official App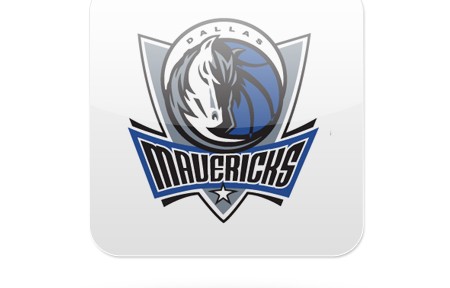 The NBA champions of 2011 deserve the best of the best. Ranked by Forbes Magazine as the fourth-most valuable basketball franchise in the US, "The Time is Now" for the Dallas Mavericks to dominate the court once again. But that's not the only thing they're eyeing- the Mavericks are setting to take over the sports app world as well with their official app powered by Mobile Roadie. And by choosing the best of the best when it comes to mobile app platforms, app domination doesn't seem too far off.
A year ago, the Dallas Mavericks released their official app for iOS and Android, announcing it as part of their "official social network". After being live for ten months and accruing an impressive number of installs, the Mavericks decided to kick their mobile presence into high gear by updating their app to Pro with a beautiful custom theme. In November 2011, the Mavericks announced the re-release on their website, Facebook, and Twitter.
The app experienced a boost in downloads the following month when the NBA 2011-2012 season officially started.
Mav fans a.k.a. MFFL (Mav Fans for Life) can get the latest news, listen to Mavs Radio, view videos & photos, check for upcoming matches, shop for Mav Gear, and snap fun pictures directly in the app with Photocards. The Mavericks team created 9 custom photoframes for fans to choose from.
And that's not all! The Mavericks are holding contests and giveaways exclusively on the app using push notifications. Push notifications make planning and implementing giveaways a breeze.
The Mavericks recently pushed out a contest giving away tickets to a match happening the same day. All fans had to do to enter was to post on the Fan Wall why they deserved to go. With Advanced Push Notifications, the Dallas Mavericks team could view in their CMS how many users took action in the CMS.
Fans were eager to share why they thought they deserved to win tickets. The entries couldn't come any quicker; the Fan Wall was filled with tens of dozens of posts by MFFLs who wanted to win.
After one hour of the contest being live, a winner was chosen and announced on a second push notification.
Below is Puttinit Inyaface's winning entry:
The Mavs also used push notifications to roll out QR code promotions utilizing the app's built-in QR Code Scanner. Last year, the Mavs gave away game tickets to the first person who scanned a hidden QR code on their website www.mavs.com.
App-exclusive contests keep app users engaged, promote app activity, and increase downloads. The Dallas Mavericks have also been active in promoting their app by uploading new content and finding new ways to engage fans.
Become a MFFL and a "Roadie" by downloading the official Dallas Mavericks mobile app at http://road.ie/dallas-mavs