App Monetization Detailed Overview
Nowadays we cannot imagine our life without applications that can be installed on any type of the device (smartphones, wearables, tablets). Apps not only entertain us but also provide numerous useful services that extremely facilitate our life.
The apps can be of different types, but the majority of them is available for free. This market is growing and expanding year by year. Thus, making it a good place to get a profit from. But the question that baffles the most is "How do free apps make money?". Let's find out what mystery lies behind the scenes.
How Do Apps Make Money? Secrets to Know
General App Monetization Statistics
According to the Statista, the number of apps available on different online stores is rather impressive as of 1st quarter of 2019. The list goes in the following way:
Google Play – 2.1 mil apps
Apple App Store – 1.8 mil
Windows Store – 670 000
Amazon Appstore – 475 000
Blackberry World – 234 500
All in all, it's more than 5.2 mil apps on a worldwide scale and in 2019 mobile app monetization revenue goes up to 462 bn USA as compared to 36.2 bn in 2016.
The analysis of the app market in 2018 shows that the most profitable apps were: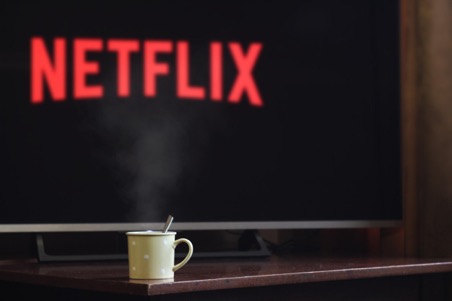 Netflix
Tinder
Tencent Video
iQIYI
Pandora Music
Another important thing to know in regard to app monetization is app category. The most popular in 2018 were:
Entertainment
Business
Education
Lifestyle
Utilities
The app monetization statistics speaks for itself and you see that app monetization is real and brings decent sums of money. Within the pool of apps available today, most of them get an income despite high competitiveness. How is it possible? In order to get revenue from your apps, you have to take into consideration popular strategies, models and use useful platforms.
Most Common App Monetization Models
Since the time the first apps appeared, there has been developed several app monetization models. If your aim is to earn money via the app, then you have to choose the one model that suits you best.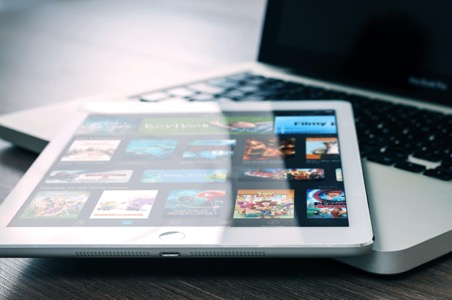 Paymium app model is the one where an app can be downloaded on a paying basis and also has some in-build features that can be purchased additionally. In this case, you should remember that users choose fee-based apps in order to avoid watching various ads. You might know popular games like Minecraft or Stardrew Valley that fit this model.
Another of app monetization models is a paid one. It means that users have to pay a one-time fee and can enjoy all the features without making followed-up purchases. In this case, the app monetization revenue depends on the number of people who are willing to buy your product. In order to make more money, you have to have an appealing and unique design, high-quality service, don't forget to mention your brand as many times as possible, and invest in advertising, so you reach your target audience.
Last year Netflix took the first place of the most popular app and it is a great example of the subscription model. The mobile app monetization runs here on the concept that users have to subscribe and provide a fixed payment for one month period in order to use the service. But before users decide to subscribe for certain things, they have a chance to enjoy free service trial for one month. Thus, the company gives a chance to see people for themselves what they are going to get when subscribing to their service.
Freemium model of monetization is the one that offers a user to download the app for free from the store. The basic features of the app are available for free but if you want to get more, there are premium features that can be purchased in the app. Tinder belongs to this type of model.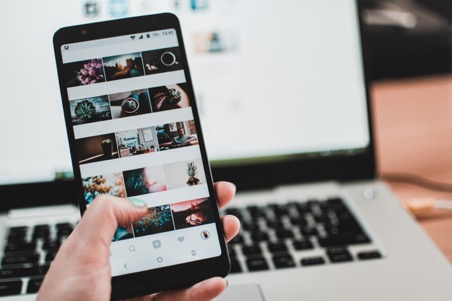 As for free app monetization models, Instagram is considered to be the best example. The app is free to download and there are no extra features that can be purchased. This type of applications receives revenue from in-app advertising mostly, but there are some other strategies that can be implemented. Nowadays, numerous companies, famous bloggers and celebrities use Instagram for self-promotion by making ads via the app. Companies reach their target audience, while the Instagram team gets revenue for the services provided.
How Do Free Apps Make Money?
The free model of app monetization can be baffling, as you might not see how the app brings income to the company. Well, there are numerous ways to take advantage of your application and we are going to view them in detail.
What Are the Best App Monetization Strategies?
First mobile app monetization strategy is advertising within the app. Although the users download apps for free, they occasionally have to watch short video or display ads, which are two of the most profitable ad streams. The ads are implemented into the applications in the way that they are not disruptive, so users will not experience any inconveniences.
This is a type of app monetization strategies that perfectly suits the free model of monetization. There are different types of ads available for this case:
Banner Ads: these ads you can see in the bottom or top of the screen of your mobile phone. Best suits for recognized brands as banners have lower engagement rates compared to other types. But on the other hand, they are less disruptive.
Video Ads/Rewarded Video Ads:video ads are played during pauses. Usually, developers turn them into rewarded ones when users get some extra bonuses for watching them.
Native Ads: a type of advertisements that are naturally incorporated into the application. Mainly these are sponsored videos or content that aim to promote particular brand/company.
Interstitial Ads: full-screen pop-up advertisements that are shown when the app is opened or closed.
But what are the ways to earn profit without running ads within the application? Let's discuss the most popular solutions for free apps.
How Do Free Apps Make Money Without Ads?
If you are new to the business, you might find it difficult to understand the subtleties of profit-making from free apps, especially when you decide to make your app ads-free. But when it comes to making a profit without advertising, there are numerous ways to make it. For instance, you can try several of these app monetization tips:
In-app Purchase: some of the features within the app can be available only after making payment. Exclusive information or additional services within the app are appreciated by users and a large majority of them will be willing to buy it. Especially this method is beneficial in games, as players usually want to win and get more bonuses.
Affiliated Marketing: design an app that can promote other business or services. The app provides information on the service or company and receives revenue from clicks or downloads.
Sponsorship: suits best for the developed apps that are popular within a specific niche. You can contact sponsors who work within your market with matching content and set an agreement on how you manage an income: it can be equally divided; also it's possible to set a specific rate for monthly sponsorship, or you get a certain percentage off every sale.
Crowdfunding: if you need some funds to develop, improve or promote your free application, you can turn to the crowdfunding. People who like your services/application/game can donate some sums of money through different platforms, for example like Kickstarter or CrowdFunder.
Sell database: any personal data of your users (like emails or phone numbers) is extremely useful. Companies who want to expand their target audience might be interested in buying it from the services that run within the same industry niche. This type of mobile app monetization strategies can be called a tricky one as you have to inform your users first before the information is sold to other companies.
In order to have a successful monetization experience, you have to consider using platforms that specialize in advertising and can turn any app type into profitable one. There are numerous platforms to make it happen, we'll review some of the most popular ones.
What Is App Monetization Platform?Services that Can Be Useful
App monetization platform is a website that serves as a program solution for applications to get the most of in-app advertising. All the ads go for auction and the platform chooses the highest bids for your application that can bring maximum revenue. Today you can find different platforms that provide this service. Here are some of the most popular ones that offer high-quality services.
Audience Network by Facebook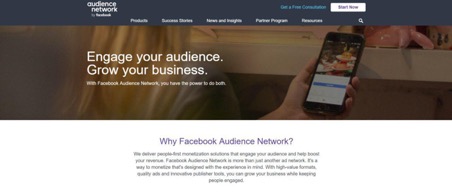 Facebook is considered to be one of the best ways to promote your business or services and reach your target audience. Audience Network is a platform that should be used to run ads on the website. The website offers different types of ads like native ads, standard display ads, rewarded videos, and in-stream ads. The publishers who want to get revenue growth should consider using these services.
Unity Ads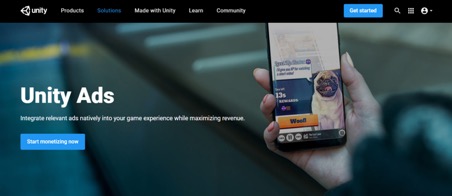 Unity Ads app monetization platform aims to integrate video ads into publishers games. The company offers high revenue per user of any rewarded video. It works in the following way: developers can offer users bonuses (like score increases, extra life or currency within the game) for watching a video add.
Media.net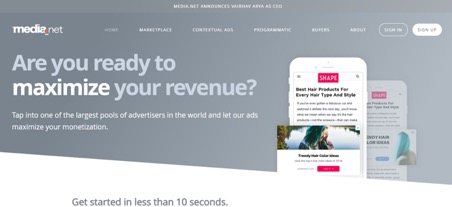 This is a good alternative platform to AdSense as Media.net gives publishers access to display, contextual and native ads through their network. This platform is a popular choice as they offer competitive CPMs docked ad units.
Additional App Monetization Tips
The app market is bursting with a huge number of apps and you have to remember that in order to make your service profitable via the application you have to keep in mind additional app monetization tips.
First, make your app fun and engaging as well as user-friendly. Make sure the app suits your audience to the full in case you provide particular services. If you want to create a popular game, it should stand out from the crowd. The more users hooked, the better, as you expand your audience and become a solid platform for advertising, etc. The next thing to do is updating and bug fixing. It can be new features or additional options to try. This method can keep your users interested in the product and they will be waiting to see what comes next. Also, make sure that every user can enjoy the app/service in the same way and no one has issues with it.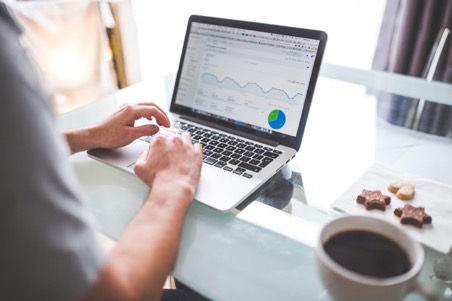 In order to keep on the market and beat competitors, you should analyze your audience to know their preferences or behavior. This tip can help you enhance your users experience with the app or game you offer.
All in all, the monetization process is not that difficult as it seems to be. Once you decide to launch an app or game, think through the models of monetization and strategies in order to get the best out of your product. It's always possible to implement several strategies at the same time, but don't forget about the users and make it a pleasant experience for them to be a part of your audience.
You also might be interested in "How to Create a Dating App" or just start building your own apps now :)