MIDEM 2012: Continuing to redefine mobile engagement for events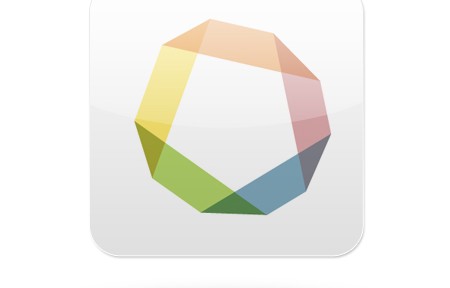 A WINNING FORMULA
How do you keep thousands of people connected and organized during 4 packed days of events, panels, parties, and more?
MIDEM went the way of mobile by partnering with Mobile Roadie to create their official app for 2010, 2011, and now 2012. In addition to iPhone and Android, MIDEM added a brand-spankin' new iPad app to the mix for the growing tablet market.
INTEGRATED INTO EVERYTHING ONCE AGAIN
MIDEM once again integrated the app into all of their marketing materials from traditional to unique digital outlets.
The app could be seen on signage throughout the Palaise des Festivals and on newspaper ads.
MIDEM heavily promoted the app through online channels as well including their website, on banner ads, Twitter, and Facebook. MIDEM announced the launch of their app on Facebook:
QR CODES
Like last year, MIDEM took advantage of QR codes by publishing a QR code in their newspaper to download the app.
TWITTER
Of their social networks, MIDEM took to Twitter the most this year to promote their app.
And it wasn't just tweeting; MIDEM kept a close eye out for buzz around the app from MIDEM enthusiasts on Twitter, and retweeted memorable tweets to their 8,600 plus followers.
BUILDING AN AUDIENCE
For those that weren't lucky enough to attend the conference in Cannes, the app provided live video streams, photos, interactive daily schedules, Tweets, news updates, and a community for users to engage with, worldwide.
More than 12,000 MIDEM enthusiasts have downloaded the app. This year, there was more activity in the app than ever before, bringing the total number of section hits to over 732,000.
Every year in January, the number of downloads skyrockets as MIDEM attendees prepare and get organized for the event.
MIDEM FOR IPAD
This year, MIDEM offered attendees a custom-built iPad app to download, which added to the flurry of total downloads. They used Facebook as a promotional tool.
The MIDEM iPad app was Mobile Roadie's first iPad submission, and feedback was positive.
MIDEM AS A MOBILE LEADER
MIDEM also focused efforts on connecting with the mobile music industry by featuring mobile experts in articles, participating in events, and much more.
Michael Schneider, Mobile Roadie CEO, was featured in two mobile thought-leader articles- "Six Mobile Music Trends to Watch in 2012" and "Mobile Roadie On the Music Potential in Mobile Apps". Each article had a footnote mentioning the MIDEM app.
MIDEM also hosted a Music Tech Meetup with influential music tech companies, which they promoted on Twitter, as well as Facebook:
WHAT'S IN STORE FOR MIDEM 2013?
More than 6,900 people from all around the world attended MIDEM this year. And with over 12,000 downloads of the MIDEM app, the app has been downloaded close to 50% more times than there were attendees at the conference.
If you're planning to attend MIDEM 2013, download the official MIDEM app, available for iPhone, Android & iPad, at http://road.ie/MIDEM