People have always been worried about their safety. Because of that, they do their best to protect themselves from any harm. That's how so many health insurance companies appeared on the global market.
Nevertheless, not many businesses in this sector consider the need for a health insurance app. But that's completely wrong! Cutting clients from a technological solution prevents them from enjoying the benefits of instant service this business can offer in their smartphone.
In essence, a health insurance app is a type of software that is capable of many useful things, including finding a good doctor or getting the requested type of medical help within seconds. It brings a great advantage to a provider, enlarging the base of its loyal clients – and the total revenue, of course. Eliminating the problems with long queues and overgeneralized patient experience, medical insurance applications bring the service to the new level.
How to create a health insurance app: the preparation needed
If an idea to design health insurance mobile apps came to your mind, consider several important factors in advance:
Know your target market precisely. Whichever product you offer, you need to address the issue that bothers your target customers. If you fail to see and understand it, you won't succeed in the long run with your application.
Give your audience what it wants. With the purpose of fixing the drawbacks of the medical system, digitalization should always be advantageous. Specifically, medical insurance apps should solve the problems of long queues, complicated communication with the medical sector, paperwork excess, and renewal non-clarity. In other words, make your mobile solution really serve its users.
Analyze the market before making critical steps. You should know the environment you're entering in detail to minimize the risks. Analyzing competitors is the best tool to achieve this strategic aim.
Target at incredible UI/UX design. In the sphere of health insurance, the complicated system requires a smart solution. Not to get users overwhelmed with unnecessary details, make the emphasis on the app's usability. This means creating a positive image with colors and fonts that encourages clients to leave their personal data and even use a front camera without hesitation.
Don't underestimate the importance of testing your product. You should always check if your users feel totally comfortable with your digital solution. Otherwise, you'll see severe problems while calculating your budget.
Health insurance mobile apps: 3 separate solutions in one result
Furthermore, remember that health insurance mobile apps are a combination of three services. Namely, they are:
A functional patient app,
An app helping healthcare providers,
A solution for the processes inside insurance companies.
By considering all these factors, you can offer a complete and enjoyable experience. At the same time, great customization is always necessary. If you create a product for numerous tourists to the European Union, for example, help them make the trip more convenient through the European health insurance card app.
At the same time, privacy should always remain a top priority. This even led to the appearance of several regulations. Among the solutions that impose significant barriers for application on the market, there are:
Health Insurance Portability and Accountability Act (HIPAA) for the U.S.,
Data Protection Directive 1995/46/EC and e-Privacy Directive 2002/58/EC for the European Union,
Personal Information Protection and Electronic Documents Act (PIPEDA) for Canada etc.
This means that when before introducing your health insurance app on the market, you should consider the existing protection laws. Apple and Android can simply reject your products if there are some safety concerns from their side.
The stages of mobile app development: the peculiarities of the health insurance sector
Commonly, you can distinguish these steps in actually building a healthcare app:
Designing your app.
Fitting the existing healthcare regulations.
Testing your product.
By using this generalized scheme, you can develop several healthcare apps – including those for clinical use and diagnosis insurance and remote monitoring, reminder apps, and applications for easy medical referencing and maintaining a healthy lifestyle. In this line, digital solutions for health insurance work, as being not as popular as other ones, frequently include the features of other types.
Among the exact features UI/UX put into actions, there are:
Providing access to electronic medical records,
Setting and rescheduling appointments,
Working with lab results,
Selecting prescription alerts,
Downloading necessary reports,
Seeing the related facilities on the map etc.
On the development stage, don't forget to include encryption as a secret code to ensure the needed level of safety into your mobile solution. And of course, make sure your users enjoy the result offered!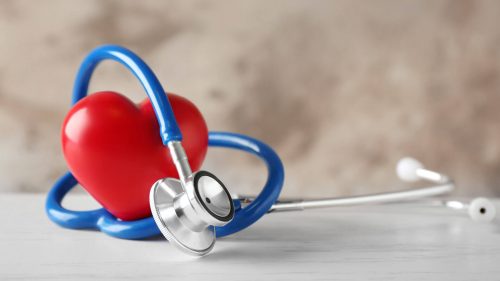 The advantages of medical insurance apps
There are different medical insurance apps, but all of them three common advantages:
You can get access to the network of professionals within seconds.
As a long-term trend, customers of health insurance companies had no idea whether the exact doctor they like is available under the selected plan. As a result, the service bill could be a huge disappointment for the patient. In their turn, medical apps reveal the internal structure of the system and guide you to the best doctor in terms of price and service delivered. This is a long-expected improvement, especially in the case of urgent care.
A medical care app makes the overall healthcare system transparent.
With an application, you can see all the processes relevant to health insurance on a single dashboard. Easily organized and data-driven, this technology makes the understanding of the whole sphere easier. In addition, the customers get an opportunity to enjoy their health insurance to the maximum, having relevant expectations, and seeing what's going on after their application is accepted.
Medical insurance applications serve as the basis for cost reduction.
The arrangement of all the policy-connected data always has a higher aim – making a living for the whole society healthier. With easy-to-reach milestones, all the patients using a smartphone app can make their health goals closer and more motivating to accomplish. Moreover, the technology's top advantage is constant care over the health condition – even when there are no visible problems. Based on the daily timely recommendations, you can protect yourself from harm and avoid costly payment in the future.
How much and how long does it take to process your health insurance app
To make the digital solution work, get ready to spend at least $10,000 if you want to get the full package of the following services:
Strategy setting,
Native and web app development,
Testing and optimization,
Client augmentation and support costs.
If you want to increase the quality of your product and are ready to dedicate some extra time to the project, you can hire the team of experts and pay them 4 times more:
Project Manager
2 UX/UI designer
2 developers (for Android and iOS)
2 QA's
2 developers (for frontend and backend).
The project length is approximately a month, but the exact timeframe is always a point of discussion with your team.
Best apps for health insurance: learn from the top cases
When it comes to the peculiarities of health apps development, there are several cases that are already successful on the market. Check these solutions to understand what you should do:
Aetna Health: has the features of location, profile, and specialty, enables plan management, and offers a personalized experience
Qooter: it has a strange color but an awesome functionality, uniting dozens of insurance carriers in one place
MyIH: a free app that helps to find a doctor and keep your ID card safely.
In general, these and other digital solutions have several nice features, encouraging customers to use them so much. At the same time, the top experience of any medical insurance application should always offer several extra options. In this context, you may find these functions useful:
An ability to participate in local events,
Seeing self-development options,
Training guides,
Maps with sport facilities situated nearby,
Daily health recommendations.
Oscar: the best app to manage health insurance information
When it comes to data processing, the best option on the market is Oscar, a startup from the USA. Working since 2012, this company has created awesome digital solutions for iOS and Android for managing big databases and connecting doctors and patients. As an average workload, an application manages to process the interactions between 250,000 patients and brokers with 3,500 doctors.
In terms of service effectiveness, this health insurance app solves several important problems:
Excess of paperwork. When you come to a doctor, you always need to fill several papers: scheduling appointments, filling a submission form, and writing in loads of documents in a cabinet. A smartphone application solves this – once and forever!
An accurate policy selection. When dealing with a health insurance company, you have different programs to deal with. In Oscar, they offer bronze, silver, gold, and platinum levels. With them, patients know for sure what the service can offer to their specific needs.
Accessibility of doctors. To overcome the general flaw of the sophisticated and disorganized health system, medical insurance applications allow finding a primary care doctor. This makes the overall service closer to patients, resulting in more effective and enjoyable experience of health insurance.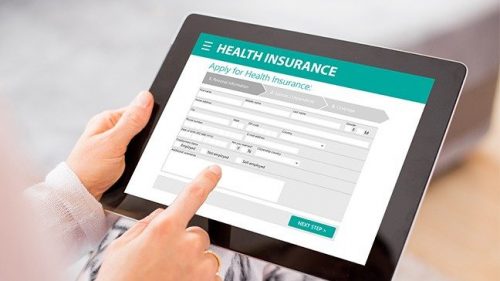 So, now you have everything needed to create a mobile app
If you feel readiness to develop a health insurance app, check this list of the basic functionality of a successful app:
Accessibility of insurance plans and their renewal,
Ability to compare various models,
Personal data protection and usability,
Instant connection to a doctor in the case of emergency,
Map of medical facilities covered by an insurance plan,
Real-time consultations with doctors.
So, everything that's left is to make it happen!
You also might be interested in "Best Apps for Book Lovers" or just create your health insurance app with our app builder now :)